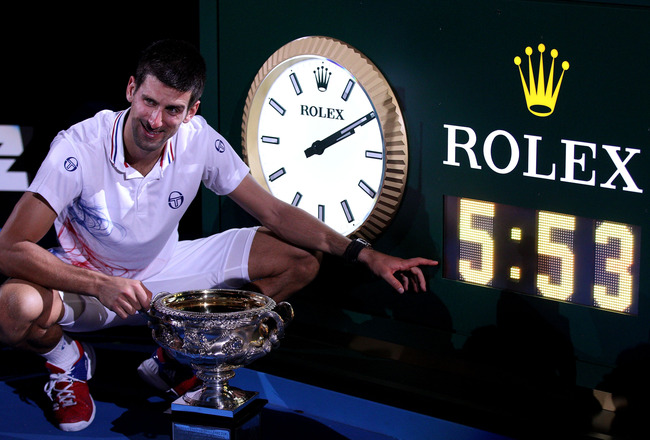 Welcome to The Victory Formation.
Whilst most of you were asleep when the 2012 Australian Open Final took place, the most fascinating of a final happened. 5 hours and 53 minutes of serves, strokes, grunts, shouts between Novak Djokovic and Rafael Nadal. The top two players in the world in a showdown that enthralled all who watched.
I was actually on the road when the conclusion happened, but was kept updated on Twitter, because everyone else on my timeline was talking about it. Still, it was almost 6 hours of competitive tennis. That is incredible. Can't doubt their endurance and skill.
Here forth are the links after the jump: