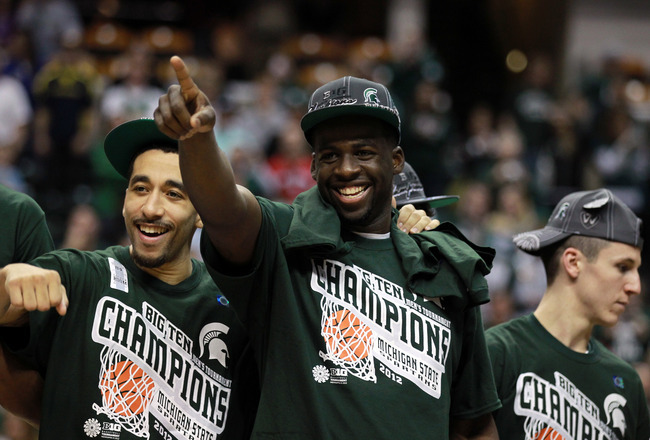 Another Monday greets us all today.
Congratulations to the 68 teams who made it to the Big Dance. First to the 31 Conference Tournament Winners, since they earned the automatic bid. Then to the other 37 institutions whom the NCAA Selection Committee has deemed to be deserving of the spot.
I am pretty sure we will have a myriad of posts upcoming to deconstruct the bracket, and other what nots, but there are other things to look at, as there is the NIT and the CBI and the CIT, too.
Good luck and may the bracket gods be nice to you.
Here are the links to make your day after the jump
Look who is back on top in the
Premiership
. (c/o The Guardian)
Calls for goal-line technology echoing
again
. (c/o The Herald Sun)
And then the sound of
silence
... (c/o ESPN Star)
The best player not in Europe should be in
there
. (c/o Super Sport)
Fallout from the Port Said disaster
continues
. (c/o BBC Sport)
Announces
sell-out
, but stadium was empty (c/o Huffington Post)
The players have
sacrificed
, but who wants
Glasgow Rangers
? (c/o Market Watch & Bloomberg)
Defending the
MLS Cup
kicked off on the wrong foot. (c/o Soccer America)
The
Welsh
are almost there. (c/o Wales Online)
Who among
them
will be Team Faber or Team Cruz? (c/o The Vancouver Sun)
The latest opponents of Manny Pacquiao? A
journalist
and the
government
that he serves. (c/o ABS-CBN News and Philippine Star)
What to expect in the upcoming
Formula 1
. (Formula 1)
Smokin
' in Vegas. (c/o Charlotte Observer)
More questions on
Tiger
... (c/o Miami Herald)
Is he deserving of an
invite
? (c/o ExeGolf)
If you are going to be liberal with your use of Twitter, the school better make you
learn
how to use it. (c/o Detroit News)
The
Gronk
effect. (c/o Black Shoe Diaries)
The
NBA
loves Ricky Rubio. (c/o Yahoo!'s Ball Don't Lie)
The luster has definitely
worn off
. (c/o North Jersey.com)
The annual
Trade Value
column is up. Discuss. (c/o Grantland)
Deconstructing the
trade
. (c/o Crave Online)
Roll out... Roll out for the
Manning
Mystery Tour.... (c/o Washington Post)
Since they are going to be having a performance in a few...