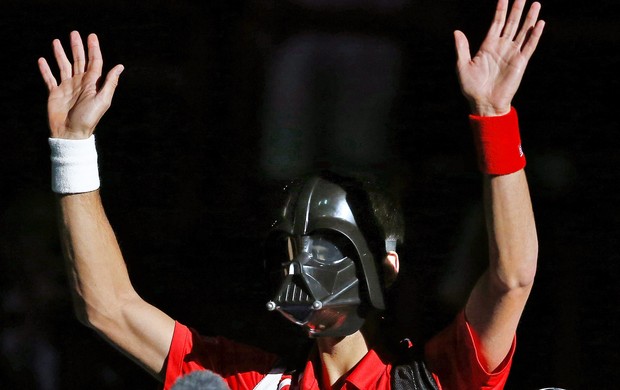 Novak Djokovic is well known to be one of the funny guys on the ATP circuit. Before he racked up the Slams and titles, he pulled off these kind of shenanigans.
This year's edition saw him don a Darth Vader mask as he entered the court for the Paris Masters. Mask-wearing Nole did this before with
this
.
Unfortunately, the Force was not with him, as Sam Querrey sent him packing with a 0-6, 7-6 (5), 6-4 scoreline. Nole could care less, I would think, as he will retake the Number 1 ranking from Roger Federer on Monday.