Happy
Columbus Day
! Coincidentally, if you follow the Julian calenday, it was on the 12th that he set foot on the New World. That translates to the 21st on the modern Gregorian calendar. I know most of you are enjoying the holiday, but I am as well.
I am still on a high from
a championship
sealed with
a salute
and a kiss.
Sealing a back-to-back for the first time since 1987-88 is a great thing. Now plans are afoot to seal a third straight title in 2009, despite losing three reliable players, including the last two Finals MVPs. We have the necessary players who can contribute in the pipeline. We just had our bonfire to celebrate the wins of our GS, HS and college teams to end the first semester.
This is the final minute of the said game:
This is how we celebrated in the court on that fateful moment
And so the positive feelings and vibrations move on and I hope your alma maters achieve the same success as mine has.
Here are the links to love:
Asia's first professional basketball league
returns
. At the same time, the newest one just
emerged
.
Coming soon: the return of the
Nordiques
.
Mr. Ashley Judd
won a championship recently. Yup, no one cares about racing unless it was a
redneck
.
There is more to
competitive eating
other than that event in Coney Island.
Regardless of
this guy
in Game 2, Sparty still believes that they won with ease.
7-6
for Boston means a little different now compared to its old past.
Meanwhile, Carl Pavano makes his biggest
Yankee contribution ever
. Unfortunately, he plays for the Twins now.
Here is a sort-of
ALCS Preview
. It's on FOX, so you have been warned.
Welcome to the frozen tundra that is
Lambeau
Coors Field. Unfortunately, the
Phillies take homefield
back.
Tiger + Jordan =
Easy dominance
.
Your latest futbol update: Remember when Petco was invaded by
bees
?
This happened
in Azteca Stadium.
More futbol: It's all about
trying to qualify
for South Africa in 2010 during the weekend. 19 teams have qualified already, the
United States
included.
I hate
their uniforms
, but the Son of Hoodie is 5-0.
Here, look: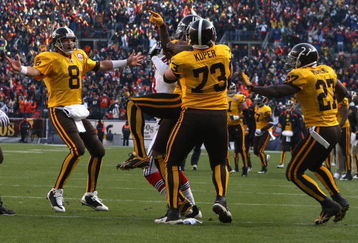 Game ball to
Mike Zimmer
and his family.
Losing to the Giants
is not the worst of Tom Cable's
troubles
.
Who is in the hotter seat?
Dick Jauron
or
Jim Zorn
?
Finally, a special parting video. Because Ateneo = Amazing.
Ateneo back to back - Amazing. from Aaron Vicencio on Vimeo.
And simply, Win or Lose, it's the school we choose.