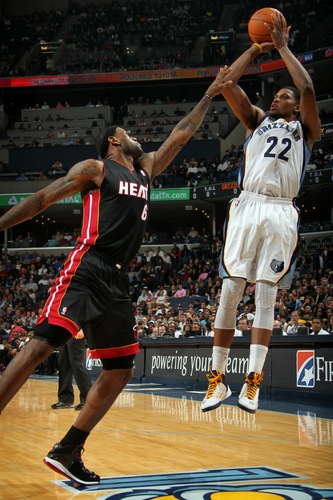 All-Star Voting for the Starters ended on Sunday, with the final ballot numbers to be released on Thursday in TNT at Madison Square Garden (Friday for those in the Motherland). Heat vs Knicks being the reason why Ernie and his crew will be in Broadway instead of their cushy Atlanta studios. A week after that, the All-Star Reserves are to be named.
Now, if the Southwest Division were to set up an All-Star team of their own, this would be their logical pool of candidates:
Dallas Mavericks
- Jason Kidd, Jason Terry, Dirk Nowitzki, Caron Butler
Houston Rockets
- Kevin Martin, Luis Scola
Memphis Grizzlies
- Rudy Gay, Zach Randolph, Marc Gasol
New Orleans Hornets
- Chris Paul, David West, Emeka Okafor
San Antonio Spurs
- Tony Parker, Manu Ginobili, Tim Duncan
Based from this, I believe this would be their roster composition.
Coach:
Gregg Popovich
- Pop reinvented how the Spurs roll this season unlike before, now using its speed.
Starters:
Guard:
Chris Paul
- Arguably the best amongst all the point guards out there, although there are still concerns regarding that huge knee brace that he has on.
Guard:
Manu Ginobili
- With Duncan slowing down / aging gracefully, this is now Manu's team.
Forward:
Rudy Gay
- Has taken the next step. He's Memphis' go to guy in the clutch. Could have had the Game-Winner-Of-The-Year if not for the Tyreke heave.
Forward:
Dirk Nowitzki
- We credit him for the great start Dallas had this season. Also the reason why the Mavs have slumped as of late, due to his injury.
Center:
Zach Randolph
- He's averaging 20-10 again, proving the previous season was not exactly a fluke.
Reserves:
Guard:
Tony Parker
- Free from Eva's grasp, he's the straw that stirs the uptempo Spurs.
Guard:
Kevin Martin
- The perennially underrated small-school standout is probably one of the most efficient players in the NBA. Might be the personification of what Daryl Morey wants in his version of Moneyball.
Forward:
Luis Scola
- He's Mr. Do It All for Houston. No Yao, he took on his load and then some.
Center:
Marc Gasol
- Surely, the Pau Gasol
deal
giveaway killed Chris Wallace's reputation, but the Wendigo has proven to be a positive for the Grizzlies
Forward:
Tim Duncan
- Slowly descending into the graceful exit mode that David Robinson took in the latter stages of his career.
Forward:
David West
- Can't let a fellow Jesuit alum down. (He's from Xavier). Has the numbers to back it up, too.
Guard:
Jason Kidd
- Because he might be one ahead of his time back in the day, with all the quality point men prevalent in the Association right now. It's hard to imagine an All-Star game without J-Kidd's flashiness. (although that time is coming soon)
Inactive Roster:
Center:
Emeka Okafor
- Arguably one of the best Centers on the Western Conference ballot.
Guard:
Caron Butler
- Was on his way to possibly his last big payday before he innocently got injured to (in all likelihood) end his season.
Guard:
Jason Terry
- The former Sixth Man of the Year winner has ably stepped up in both Dirk and Caron's absence.